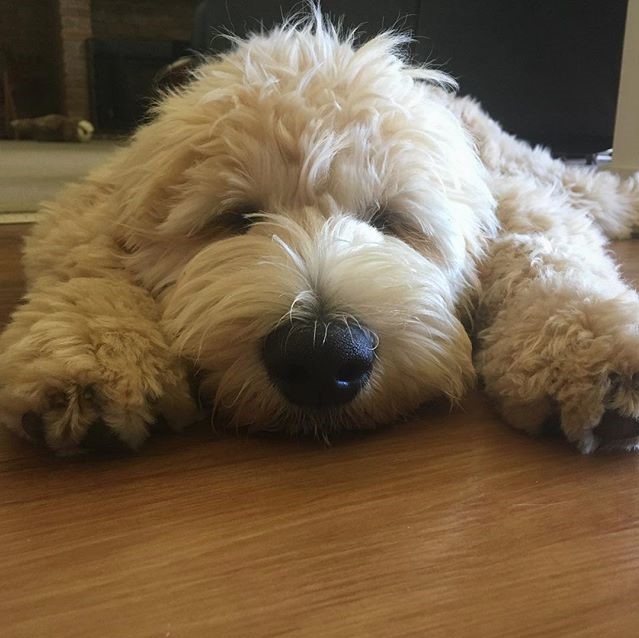 Animal-assisted therapy (AAT) is a type of therapy that involves animals as part of treatment regime. AAT can aim to just improve a patient's experience during therapy as a happy and calm animal (such as an appropriately trained dog) can assist a person to feel calm and relaxed themselves. Some people just love to stroke an animal, who will then show them gratitude and affection. This can be balm to someone who has had a difficult time in their lives.
Animals can be used in a wide range of ways to help reduce anxiety and assist focus for learning tasks. Social difficulties can be helped greatly with the opportunity to practice appropriately "tuning in" to the needs of an animal – who will never criticize or judge us!
Well trained animals are now used in a wide variety of settings such as prisons, nursing homes, and hospitals. The most common forms of AAT use canine-assisted therapy or equine-assisted therapy.
These animals are need to have a calm temperament and to deal well with unfamiliar people and situations. They provide a reassuring presence and can aid engagement with
therapies for anxiety, post-traumatic stress disorder (PTSD), attention deficit hyperactivity disorder (ADHD), and aspects of autism spectrum disorder (ASD).
Equine Therapy
Equine therapy ( ie work with horses or ponies) - or EAL- does not usually involve riding them. Instead, our centuries-long history of fellowship and trust with horses can be used to help with many issues including learning difficulties, acquired brain injury, social anxiety, autism spectrum disorder, shyness, and low confidence.
Horses are very patient and with the guidance of a trained adult facilitator people report that they can develop a rewarding bond with a horse which helps them to discover how to tune into others, and how to get to know themselves and their fears without scrutiny from other people.
Three of our staff members are longstanding equestrians so we know horses! Our partner organisations can provide highly established equestrian tuition or accredited Equine Therapy for adults and children, in locations which are near to both of our offices.
Our recommended partner organisation Unicorn Valley Equestrian Centre in Panton Hill, offers EAL and specialist programs to assist children with social skills and anxiety.  Both Term-Time and Holiday Programs are available.
"Outside-In"
"Outside-In" connects children and horses.  Teaching the basics of horse-handling in a safe team environment helps to build confidence and social skills.  Trust and improved communication are assisted by the gentle group setting where children are motivated to learn about the horses and also, to help each other. Since being around horses is a lot of fun, it is easy with the correct help, for children to improve their skillls in trust and effective communication.
"Outside -In" is conducted in Term Time and is often held on a Friday after school.  Particiapnts for this program need to be aged 8 years or older.
6 weekly sessions are priced at $90 each session.  These are held at Unicorn Valley - 85 Alma Road, Panton Hill 3759.
Key Staff
Andrea Hegmann
Owner, Instructor, EAL instructor
Andrea, with her extensive teaching background, has trained at Melbourne and La Trobe Universities.
With a Bachelor in Education, Andrea loves to work with children and leads a very fulfilling life that centres around what she is most passionate about; teaching and horses!
Claire Amsellem
EAL instructor
Claire has been involved with Unicorn Valley over the past few years. With over 14 years of experience teaching, she is a devoted and enthusiastic local Primary School Teacher.
Claire has been able to combine her passion for horses with her desire to provide young people with invaluable and exciting learning experiences beyond the classroom.
School Holiday Program 2020
The Unicorn Valley school holiday program offers a range of activities from beginners  through to advanced riders.
In the beautiful surrounds of Panton Hill,  young riders gain exposure to basic horsemanship theory, riding skills and -pending availability - a demonstration by a farrier, saddle fitter, equine dentist or horse handler.
Riders work in groups with different instructors based on riding experience and interest in various activities such as dressage, games, trail rides and/or jumping.
What's included?
•    Two riding lessons or
•    A riding lesson and a trail ride
•    BBQ lunch - please advise us at the time of booking if there are any dietary requirements or allergies.
What to wear & bring
You will be provided with a full list of what your child should wear and bring at the time of booking.
In the cooler months, we recommend a raincoat, warm layers and a change of clothes.
Pack some snacks for the day
A drink bottle
​
HOLIDAY PROGRAM JANUARY 2020 DATES
Thursday 9 January
Tuesday 14 January
Thursday 16 January
Tuesday 21 January
Thursday 23 January
​
Times: 9.30am - 3.30pm
Cost: $129 per day (includes lunch)
​
If you would like to find out more about our clinics, please call Andrea Hegmann at Unicorn Valley on 0408 522 205 for further information.