We'd all like our children to get on happily with our sister's,  friend's,  and neighbour's children. It's frustrating if they say they are not interested or worse – if there's a lot of hitting.  And – social skills are very important to a child. They spend many hours with their peers and often feel isolated and embarrassed if they have no one to play with.  If they feel "locked out" of their peer group's cliques, this can lead to school avoidance, unhappiness and depression.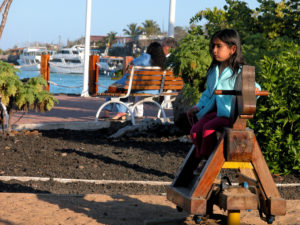 Children's dislike of or disinterest in other kids can also be frustrating but it's when  this is part of a wider pattern that parents become truly worried. Here are some signs to look out for with children and social skills:
When a child is so persistently shy that they cannot approach other children or make new friends
When they want to be part of a group but can't manage this
When they feel consistently lonely at school break times
When outbursts of hitting or aggression happen more than twice
When a child shows persistent lack of interest in playing with other children their own age
When a child appears to show a persistent lack of understanding of how other children "work".
When children cannot share others' play agendas or cope without everything being "their way".
Such social skills problems benefit from an assessment  and the provision of some understanding help for the child to take up their social opportunities and close relationships. When an analysis has been made of what components of social interaction are causing the child problems, a plan can be made to help them understand, increase their confidence, and engage with others.  Help may involve a social skills group or the support of a school guidance officer.
Further Resources: